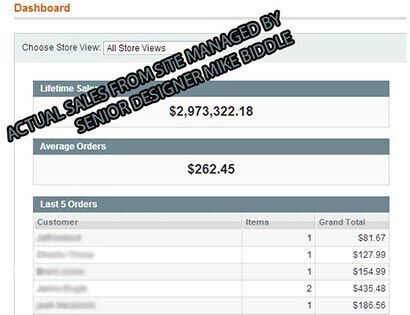 If you are reading this, you are in the process of making one of the most important decisions for your business or organization. The fact is, whoever oversees your website and social media will either help or hinder your efforts. It's not a time to look for the cheapest price or lowest bidder or have a friend or family member designing your website. We have literally saved people from losing their businesses by stepping in and quadrupling sales! Website World offers the best combination of experience and price in our market with Proven Results! Many web designers "talk" about what they can do but don't have any concrete evidence to backup the claims. We have numerous success stories and client testimonials dating back to the 1990's! With over 15 years in business, you can trust we have the experience and knowledge to take your business to the next level!
For a no obligation, no pressure consultation, Call 865-377-WEBS (9327) or use the live chat for a free estimate. We have the best combination of pricing and quality around, so what are you waiting for?
If you haven't done so, you should go ahead and secure a domain name for your business. The age of your domain name factors into many search engine results, so it is very important to register your domain immediatel, the older the name, the better! You can search and register one  by clicking here. It can be used by any developer you choose to design your web site and does not obligate you to use Website World.
Website speed kills the competition!
Fortune 500 companies spend millions to speed up their sites by tenths of a second because studies show it matters! Check out the performance report from this live site taken the day this was written! It's not always about what you see, but what you don't see that can affect your business and search engine results. Why would you pay a company to build a website with average results when you can have Website World design an A rated site! We operate and manage our own web server which allows us to make modifications to achieve these results.
Website Design Knoxville, TN & Pigeon Forge, Morristown, Oak Ridge, Loudon, Lenoir City