All website hosting is not the same! If you have a business, you need business quality web hosting. If you have a WordPress site, you need hosting optimized for WordPress. Nearly every customer we transfer in has serious security problems that we verify with third-party tools. Last week we transferred Elliott Chiropractic to our server which had an "F" rated security headers score and now scores an "A".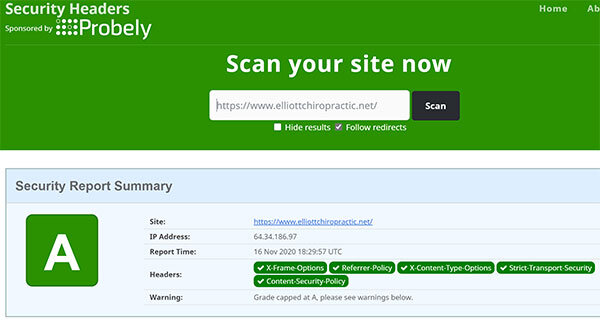 Are you sick of reading through spam, or afraid important messages are going to the spam folder? Does your web site load slowly because of your web hosting? We offer business-class website hosting, and email hosting services to help combat this problem! We use state of the art technology to protect our server against attacks including SQL injection, and we are linked to one of the worlds largest anti-spam centers to help keep trash out of your inbox. Recent studies show that the speed of your hosting server can also affect your search engine rankings and the number of pages the search engine crawls when it visits your web site as well as sales on e-commerce sites.
Real-Time Compression for faster loading times of web pages.
Synchronize email on all Desktops, Phones and Tablets
State of the art Spam Filtration
Click here to signup for web hosting online today! Or call 865-379-7171 for additional information. Email sales@websiteworld.com with questions.
Click here to register or search for a domain name.