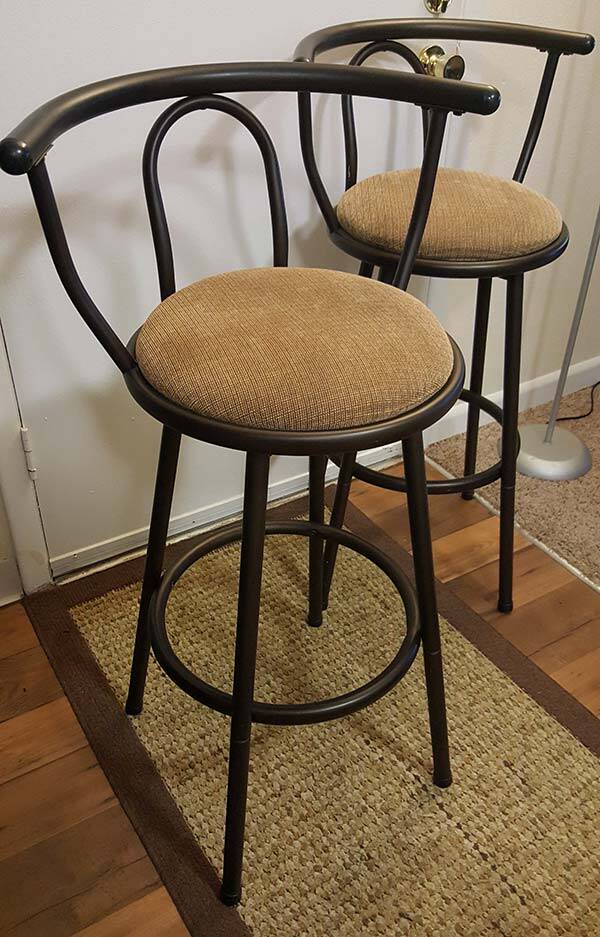 With all the options out there to sell your used merchandise online, I decided to do a very unscientific experiment to see what the best app is to sell your stuff online! I also tested two websites- Craigslist and Facebook. The item was a pair of used bar stools for 25 dollars, a very fair price. I listed them about seven hours ago on Craigslist, LetGo, Offerup and the largest local Facebook for sale group.
Number of Contacts from each App/Site-
Offer Up- Four People
LetGo- Two People
Craigslist- Zero
Facebook- Zero
On both apps, people offered me 20.00, but I explained to them I had several interested parties. Despite Offerup having twice as many people contact me about the items for sale, the LetGo user actually drove 21 miles to purchase the item, for the asking price. It took a mere 7 hours to sell the bar stools!
Since all the services are free, it doesn't hurt to list on multiple apps/websites. You can simply copy/paste the descriptions with your phone.
Sellings Tips– Search for other items similar to yours to get an idea for what people are asking. Keep in mind, like Rick Harrison says on Pawn Stars, just because someone is asking a price for something online doesn't mean they are going to get it. Look for sold items, and if you saw two bar stools for 50.00 listed 2 months ago, still unsold, they are likely overpriced or undesirable. You can always go down on price, however, if you start way too high, you may scare off potential buyers. Another unrelated tip for eBAY, search for completed auctions, and see what items sold for. This gives you a real good idea about an items value.
LetGo still has a lot of work to go and is very basic. Offer up has user ratings, optional TruYou verification that verifies a users identity using a drivers license, and many more categories for items. It's definitely more robust, but at the end of the day, selling your item is all that counts!
Comment below and let me know what State you are in, and what app or site works best for you! This item was sold in Knoxville, TN. You can download LetGo and Offerup from your phone's app store.